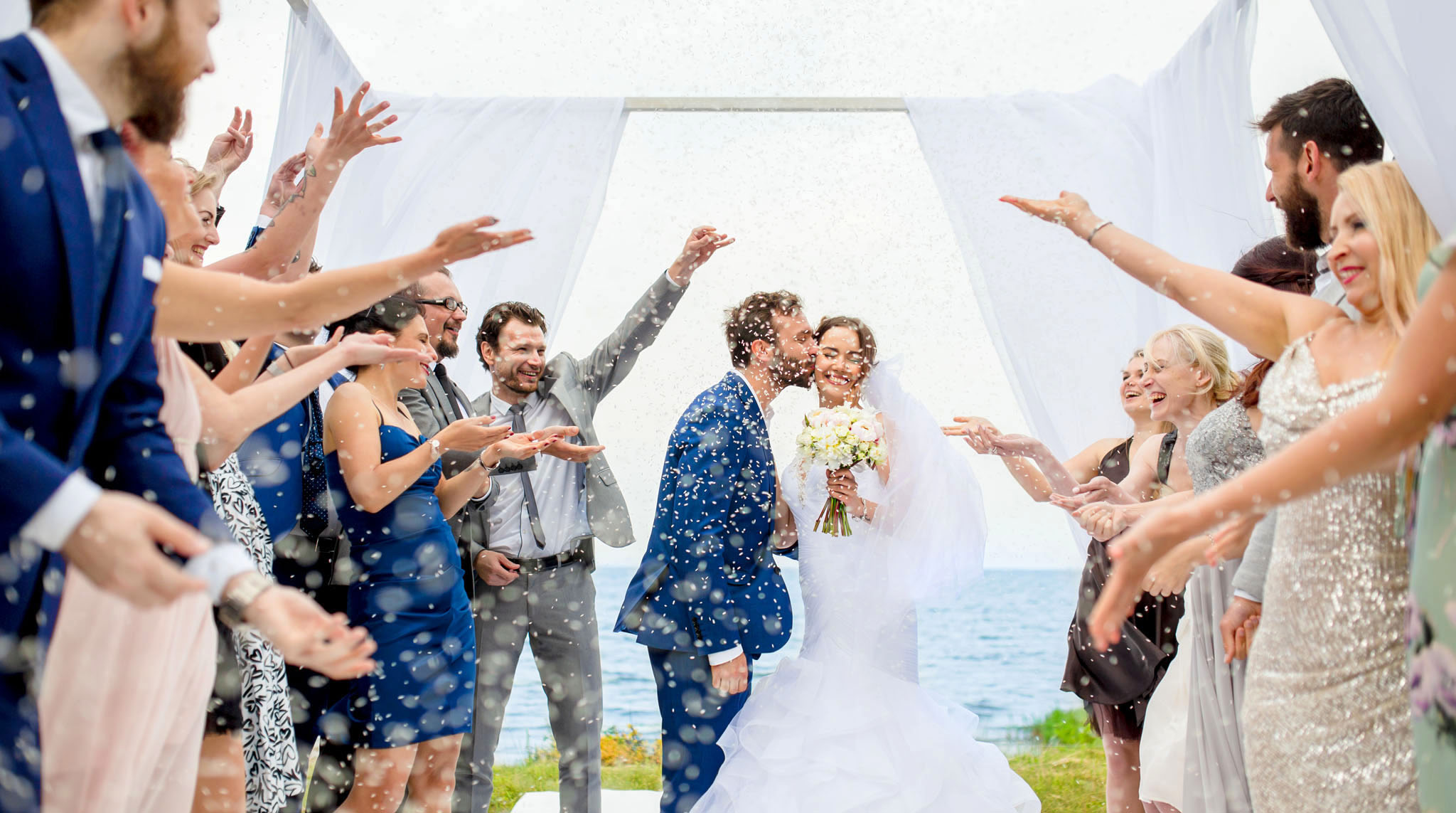 WEDDING CEREMONIES AND RECEPTIONS
You won't find many other wedding venues like Manowce. Our palace is surrounded by vast woods and lies right on the shore of a large bay next to the Baltic Sea, far from residential areas.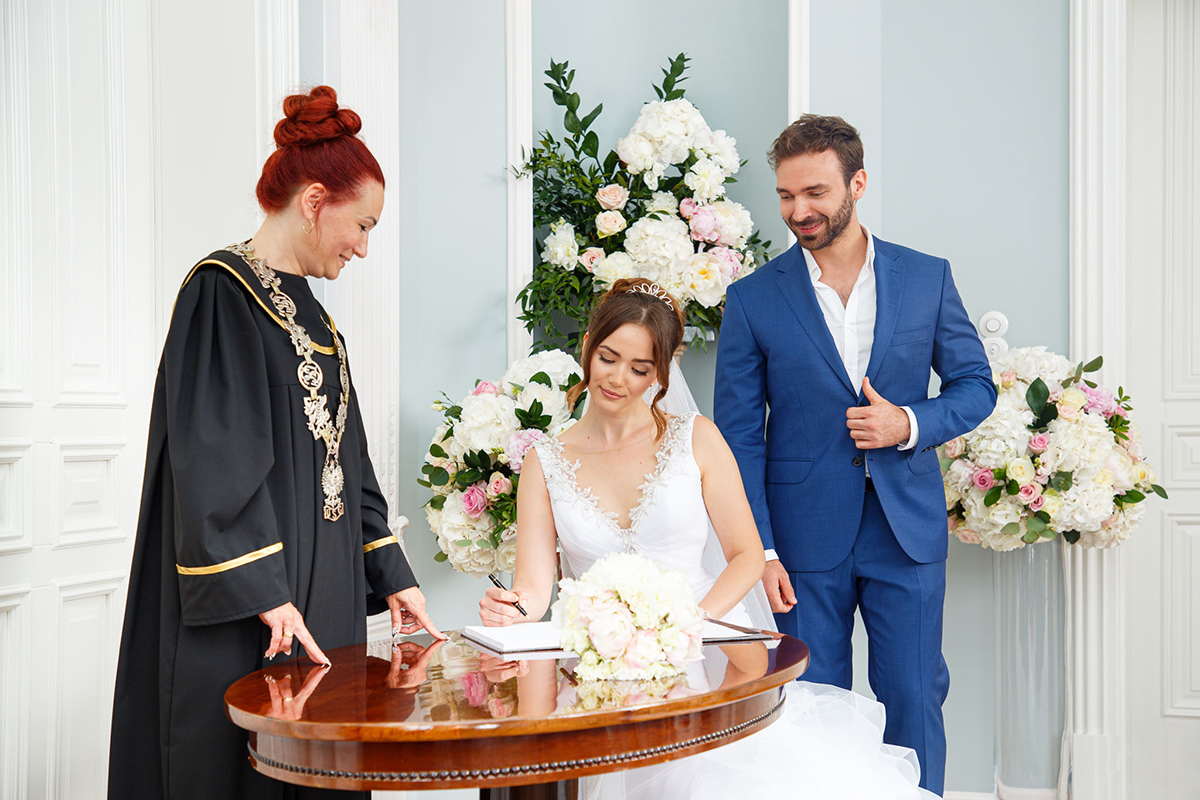 Manowce can host civil or humanist wedding ceremonies. We work on an exclusive-use basis, so the palace and its grounds are yours for the day. We can accommodate wedding parties of up to 50 people inside our beautiful house, or larger parties of up to 100 people in a marquee in the gardens. For indoor parties, we can offer a separate room for dancing. Because Manowce is located in large woods, our wedding parties end at midnight, and when the party is outdoors, we turn down the music at 11pm.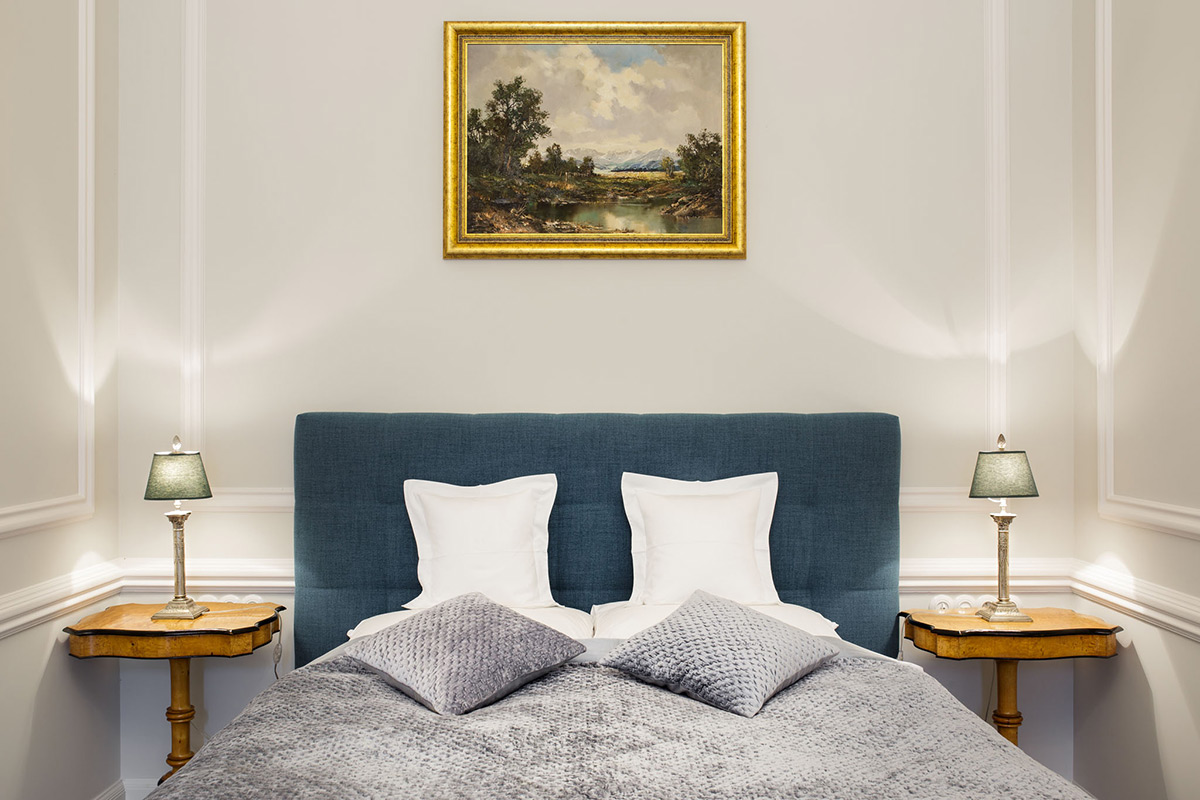 We have thirteen double bedrooms and three apartments for you and your guests, and the experience is quite different from a normal hotel. Wait until you see our sumptuous bridal suite, an enormous apartment designed to make every bride feel oh-so-pretty and confident as she and her entourage prepare for the day. For the remaining guests we can organize hotel accommodation in Szczecin as well as comfortable transportation for the 45-minute journey.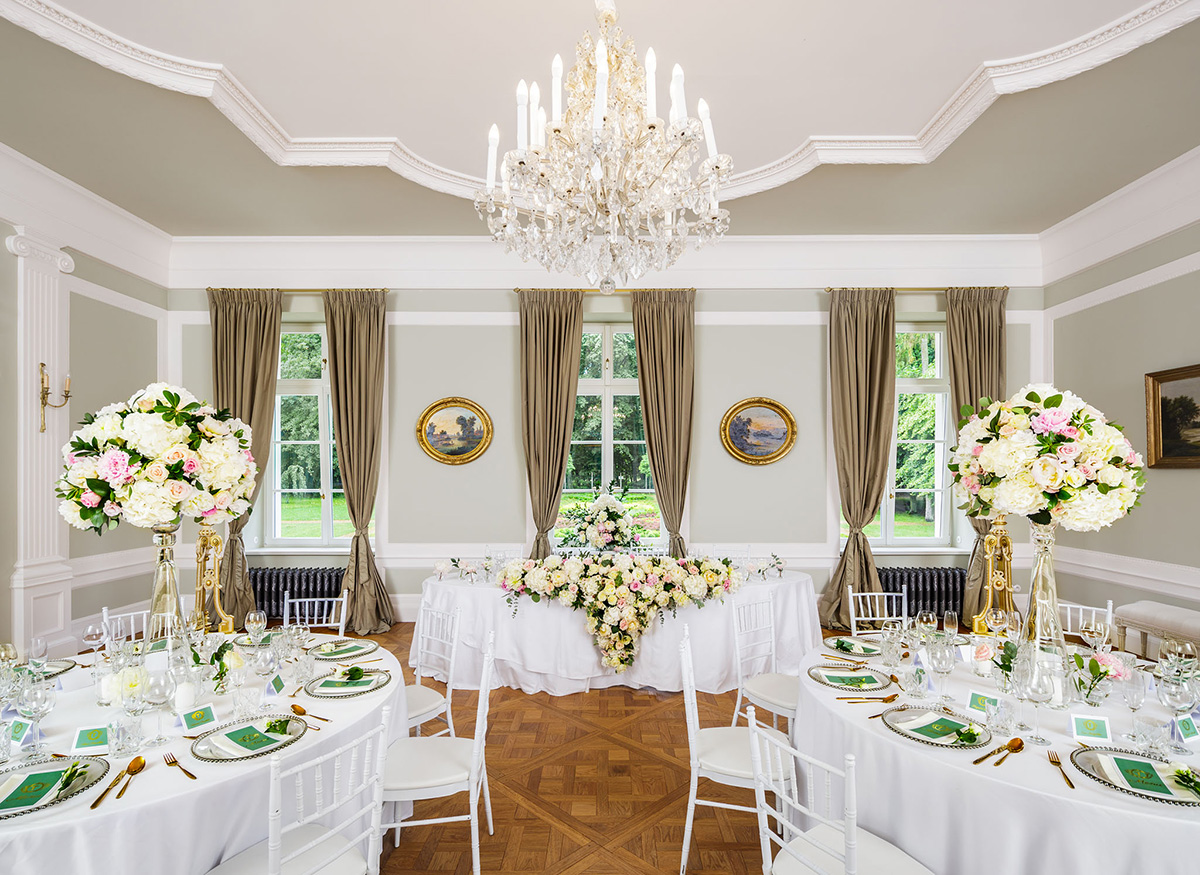 This is your big day and so we only work with chefs and caterers that provide quality food and a quality service. Meetings can be arranged with them during the planning stage, and tasting sessions are also available at our kitchen or theirs. Our wedding suppliers, such as florists and decoration specialists, have a wealth of experience in their chosen field and will offer you a first-class service to ensure that your wedding is truly spectacular and the memorable day you have always imagined.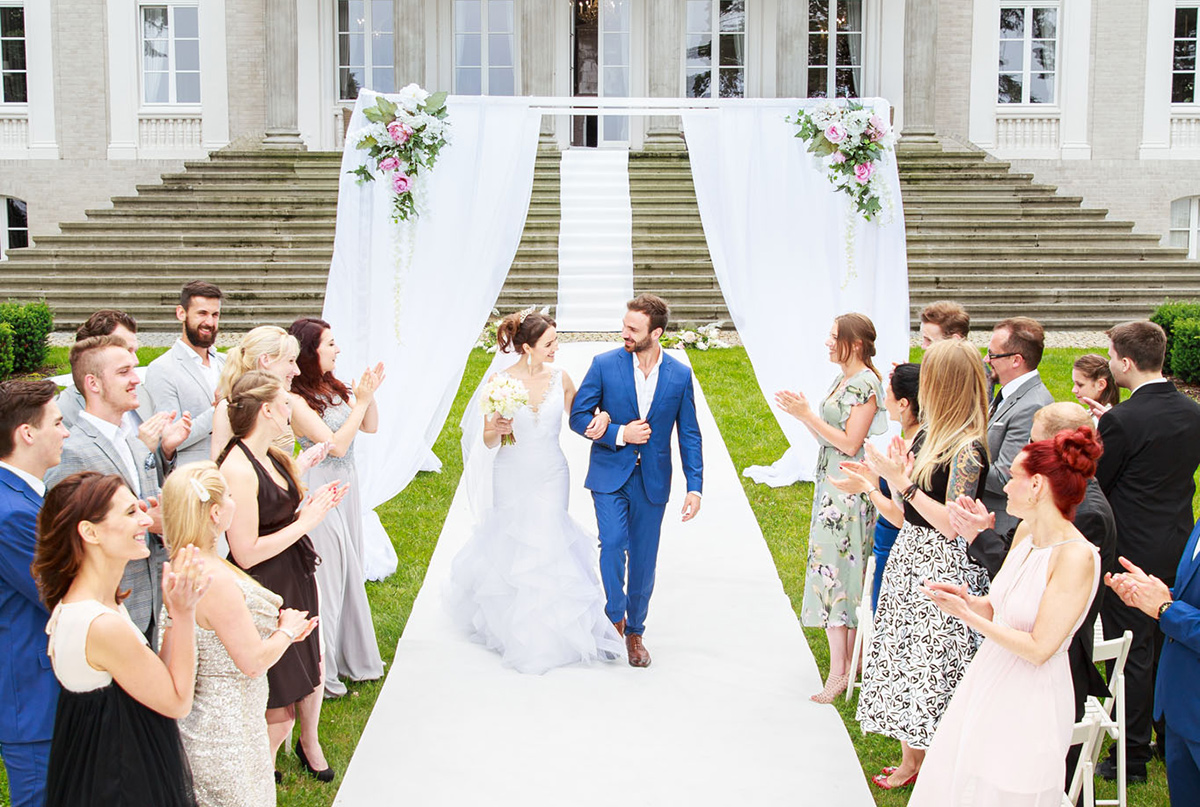 Our wedding coordinators will be delighted to answer your questions via email, on the phone or in person, and give you a guided tour around Manowce. We can make appointments almost any day of the week, with some advance notice. Please phone us or contact us by e-mail to arrange to come and see us or to ask questions.
Please download our Wedding Brochure.