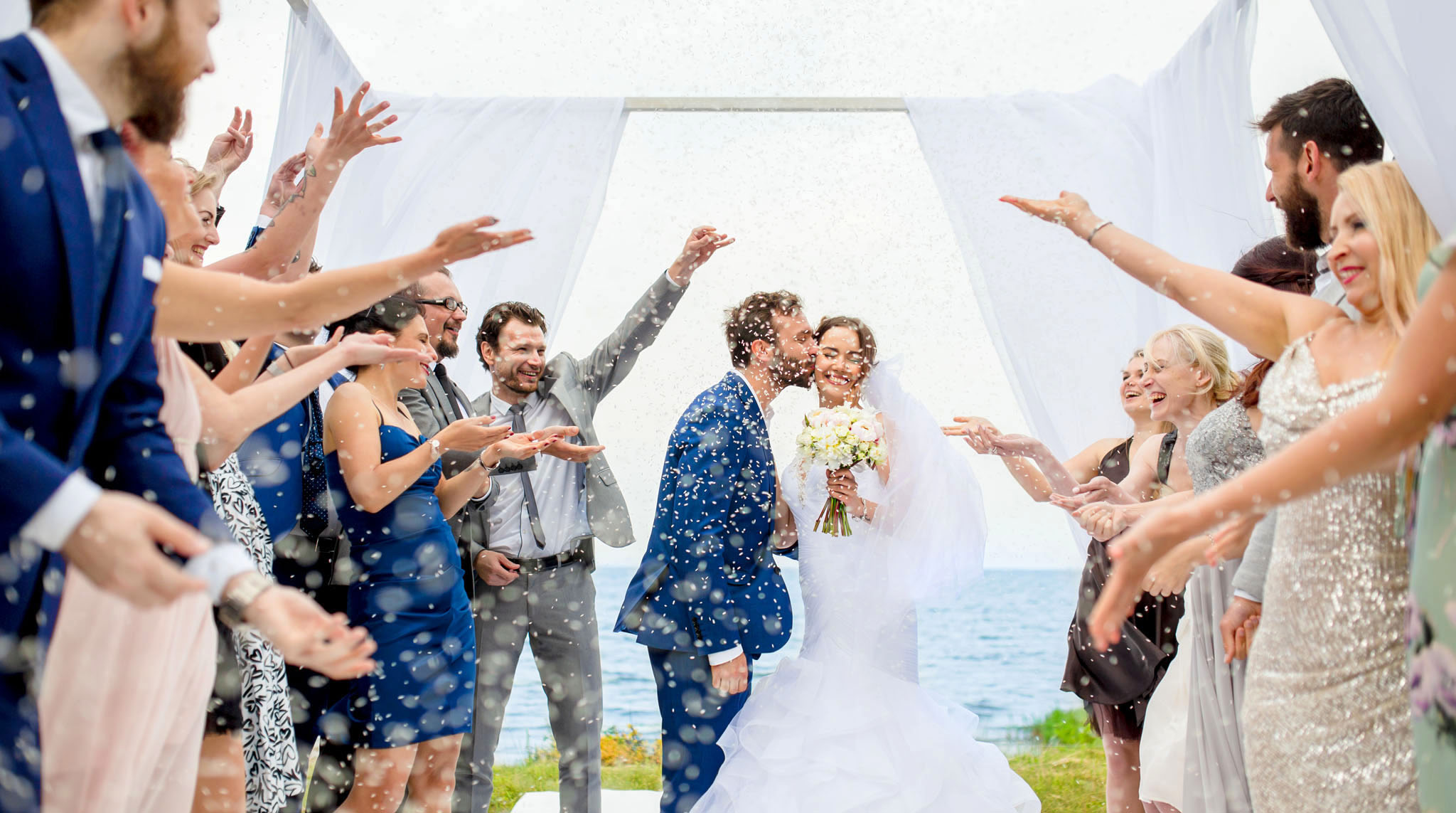 WEDDING CEREMONIES AND RECEPTIONS
You won't find many other wedding venues like Manowce. Our palace is surrounded by vast woods and lies right on the shore of a large bay next to the Baltic Sea, far from residential areas, far from residential areas. Despite its remote location, Manowce is only 2.5 hours from Berlin and its airports. It takes one to three hours to fly to Berlin from anywhere in Europe and the tickets are cheap. In addition, the property offers a shuttle service from and to the Berlin airports for the guests and the couple.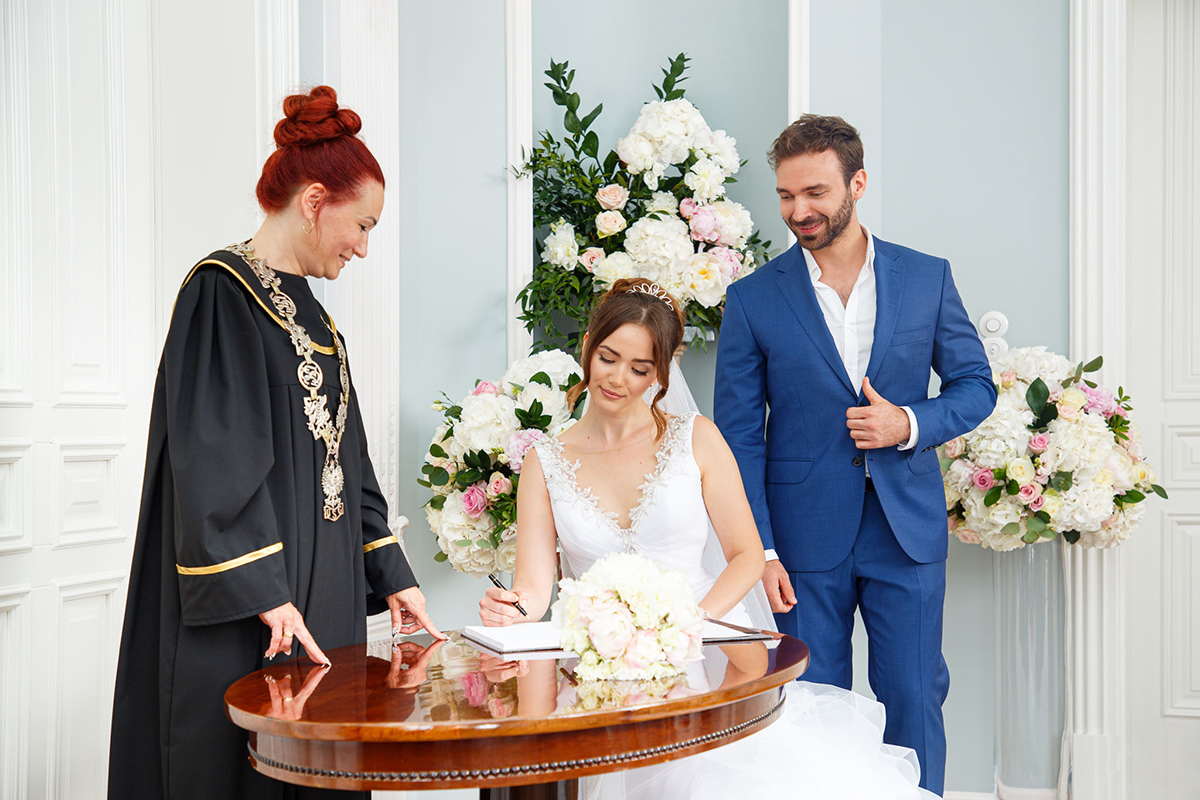 Manowce can host civil or humanist wedding ceremonies. For foreign couples, we can handle all the paperwork and get the necessary permissions from local authorities and churches for them to legally marry in Poland.
At Manowce we host various shapes and sizes of wedding. Our main format is wedding parties for up to 60 guests indoors or up to 100 guests in a marquee. We also host wedding receptions without accommodation as well as daytime and intimate weddings for between two and forty people.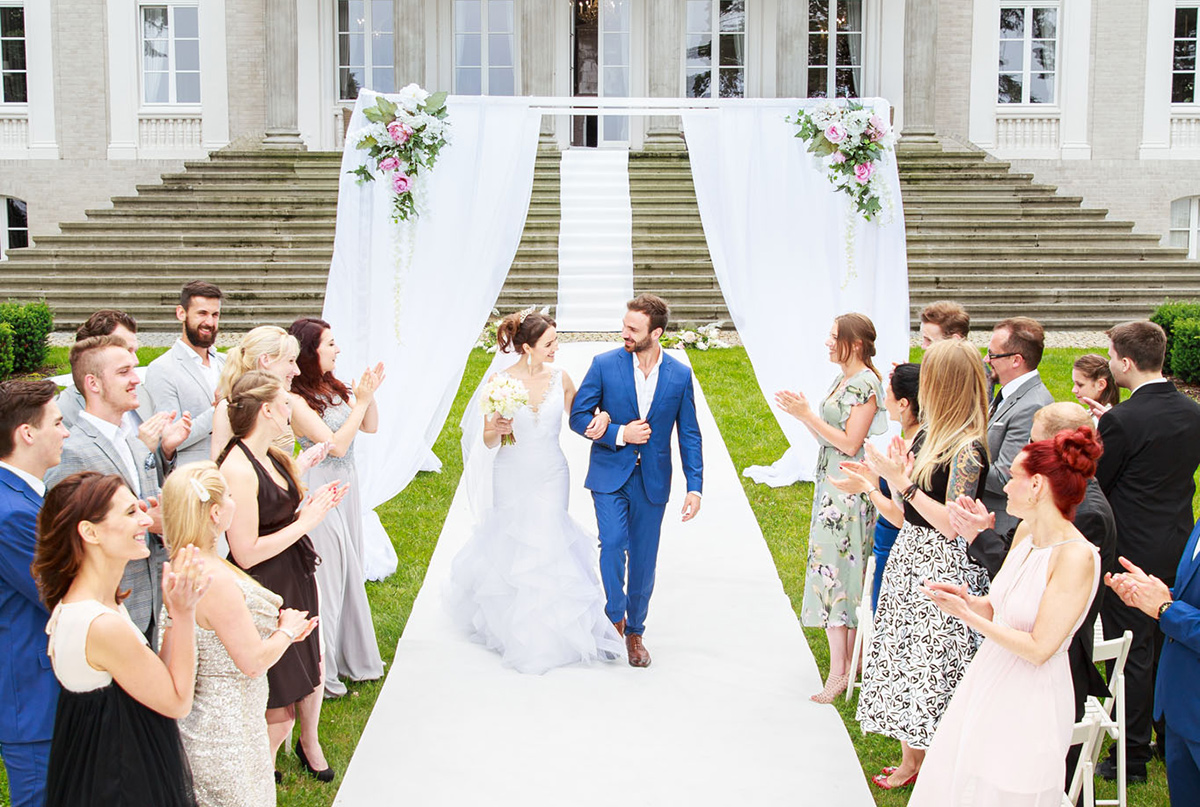 For each of these wedding formats we offer a standard package of services and equipment. Whatever the type of the wedding, Manowce always offers its services on an exclusive-use basis. Accommodation is included in the standard package only for wedding parties.
The most essential service is the coordination by our manager of the preparation and running of the event. The standard package also covers the hire of the property, the reception and the chairs, tables, tablecloths, tableware, gazebo and marquee all owned by Manowce.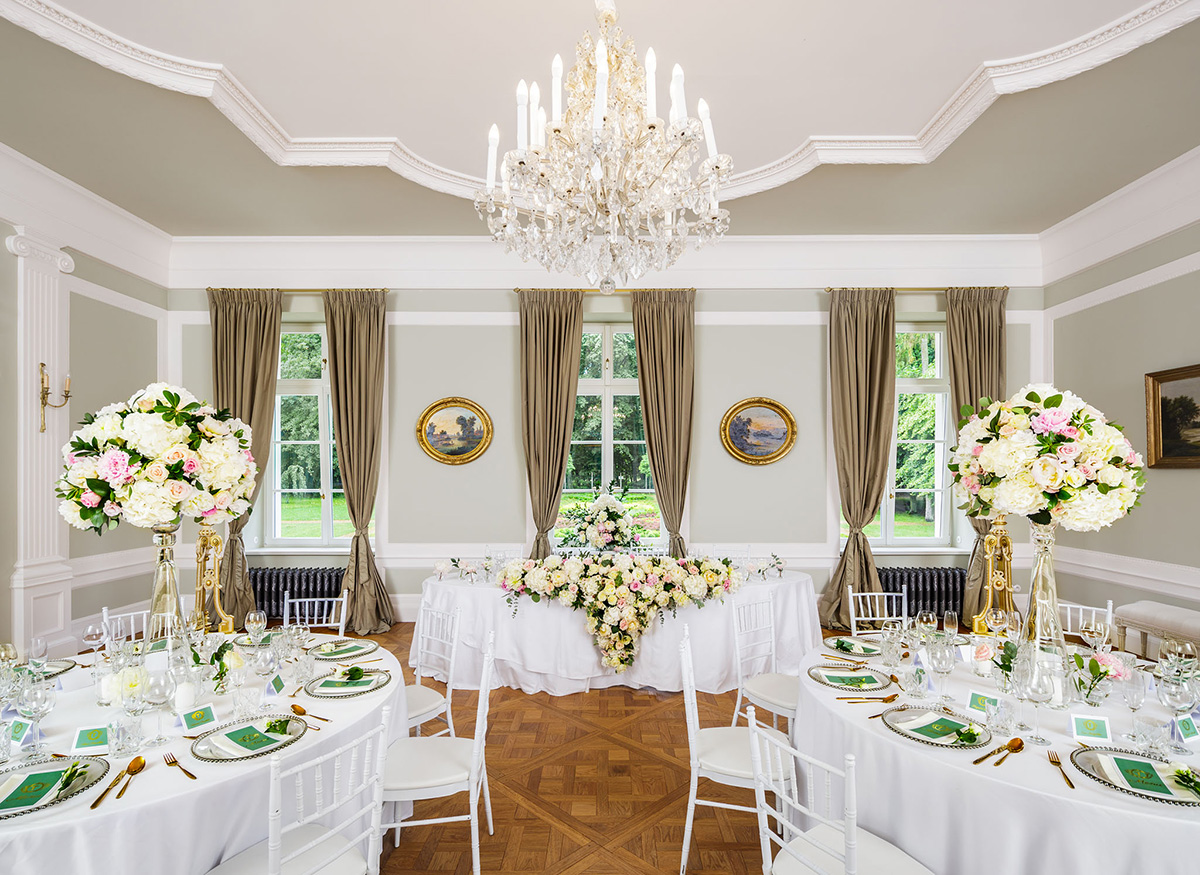 The couple will need more than the standard package, e.g. flower decorations, and live or recorded music. In the wedding brochure you can find a list of some of the additional services that we can arrange. The couple can choose them à la carte and we will provide you with a quote for your choice.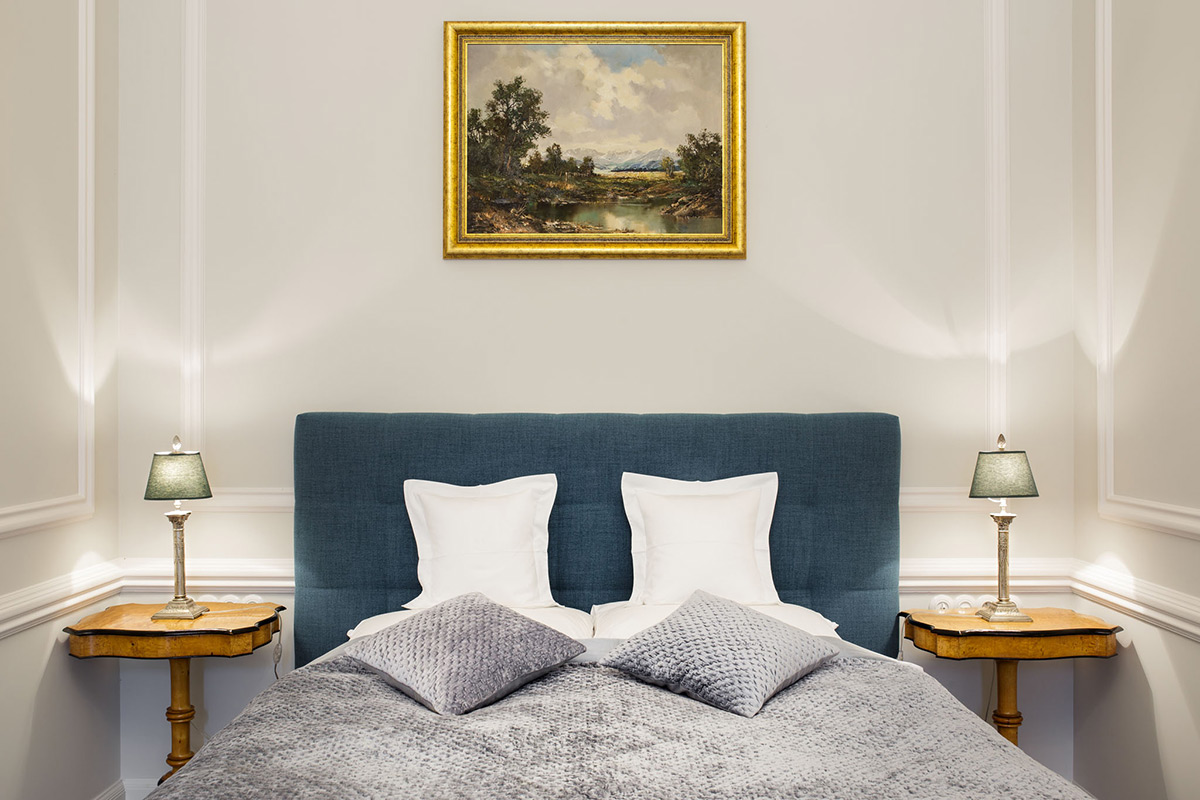 If the couple likes, we can infuse the wedding with Polish music, dance, food and wedding customs. We can serve pierogi, Polish dumplings. On arriving at the reception party, the newlyweds may be greeted by their parents with a huge loaf of bread, salt and two vodka shots.
Destination weddings often turn into a little holiday for the guests. If the couple wants to entertain themselves and their guests during the day, then along with swimming in the bay and mushrooming in the woods, Manowce can organize activities such as kayaking, sailing, fishing, cycling, golf, horse riding and shooting.
Please download our Wedding Brochure.