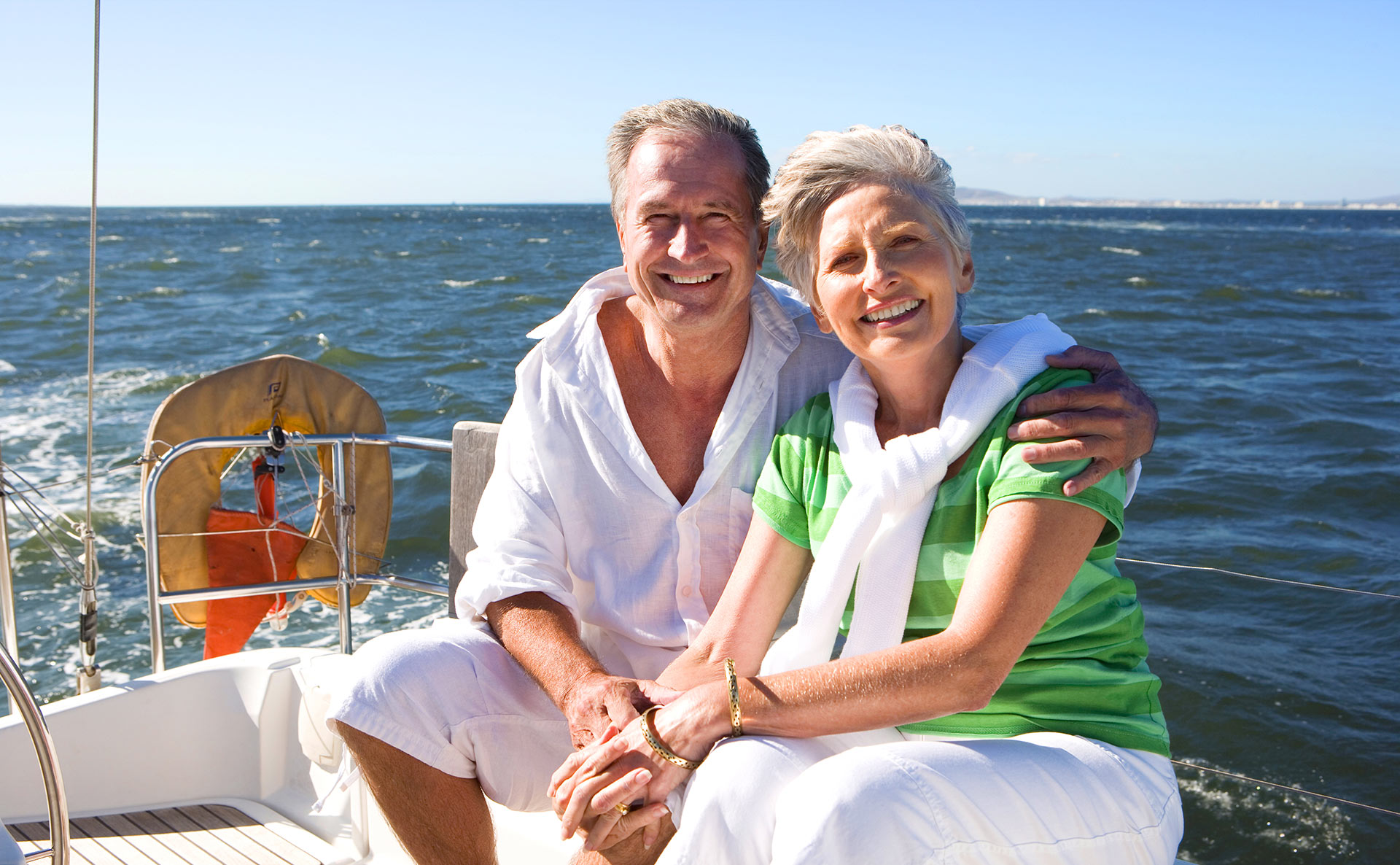 EXCLUSIVE HOLIDAYS WITH A BUTLER
Bring your friends and family for a retreat to a place where the waters meet the woods. Manowce is one of the very few five-star locations in this part of Europe where you can hire the property for exclusive holiday use, for yourself only or with your friends. Exclusive means that there will be no other guests during your stay (however, part of the villa is a private home). We will be pleased to accommodate you for a week or two, and to cater for breakfast, lunch, dinner and drinks, unless you prefer self-catering.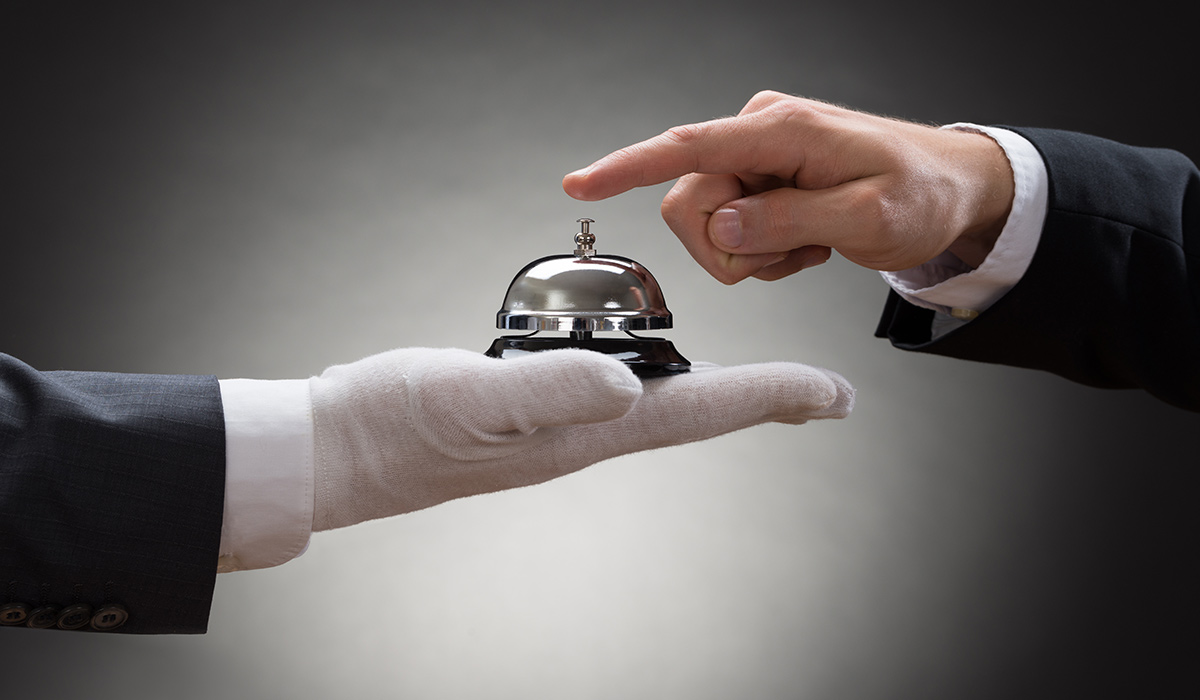 We do not just offer a luxury villa for hire; we also provide your group with a personal English and German speaking assistant who is available onsite every day during the day. The services of this private butler and concierge are covered by the venue hire rate that all guests pay. Our personal concierge/butler service sets us apart from any other holiday villa rental in this part of Europe.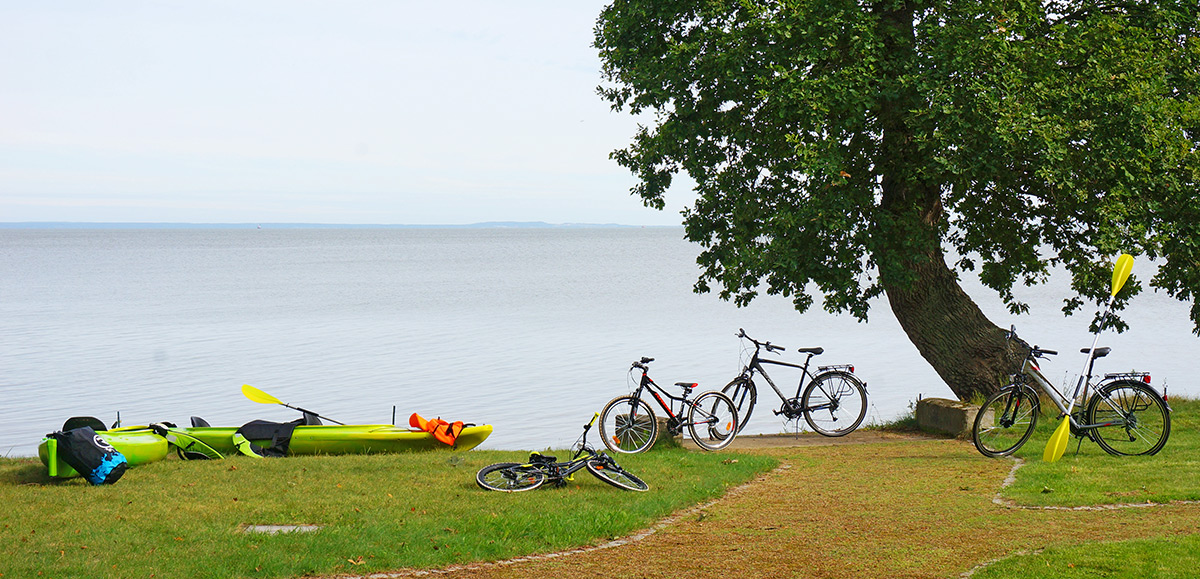 At Manowce, you can sunbathe on the private shore of the lagoon, swim in the bay and hunt for mushrooms in the woods, and you will have complimentary use of our kayaks, fishing boat with rods, and bicycles. You can also enjoy our bio sauna free of charge. Other activities, such as horse riding and shooting, can be arranged for you.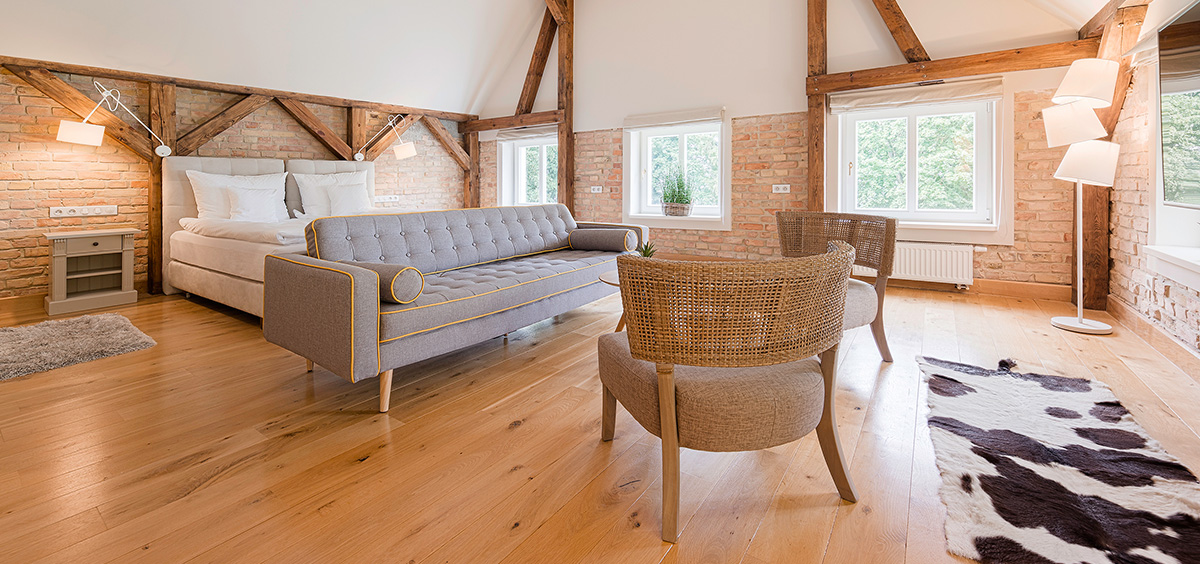 Manowce offers three stunning, luxurious apartments and thirteen double bedrooms, accommodating up to thirty-three guests in total, or forty-two including sofa beds and extra beds in some rooms. All the rooms have en-suite bathrooms and large televisions, and there is Wi-Fi access throughout.
The minimum group size for the exclusive holiday hire is fifteen adults or children aged over five, and the minimum stay is seven days. The rate is 1,500 euros per day, which includes the grounds and the lower-ground floor of the palace. If you also want to hire the upper-ground floor, we charge an extra 1,000 euros per day. The accommodation is charged separately, at a rate of 100 to 200 euros per room per night, and more for the luxury suites.