The Manowce Palace at Trzebieradz (known as Haffhorst prior to 1945) was built at the beginning of the 20th century in the neoclassical style and was most likely designed by Theodor Bless. The investor and first owner was Georg Wegner, chief medical officer and director of the hospital in Szczecin Pomorzany (Pommerensdorf). Prior to that, in 1754 a tar kiln was located on the site, and later a timber yard and a timber loading and flotation facility were built there as well.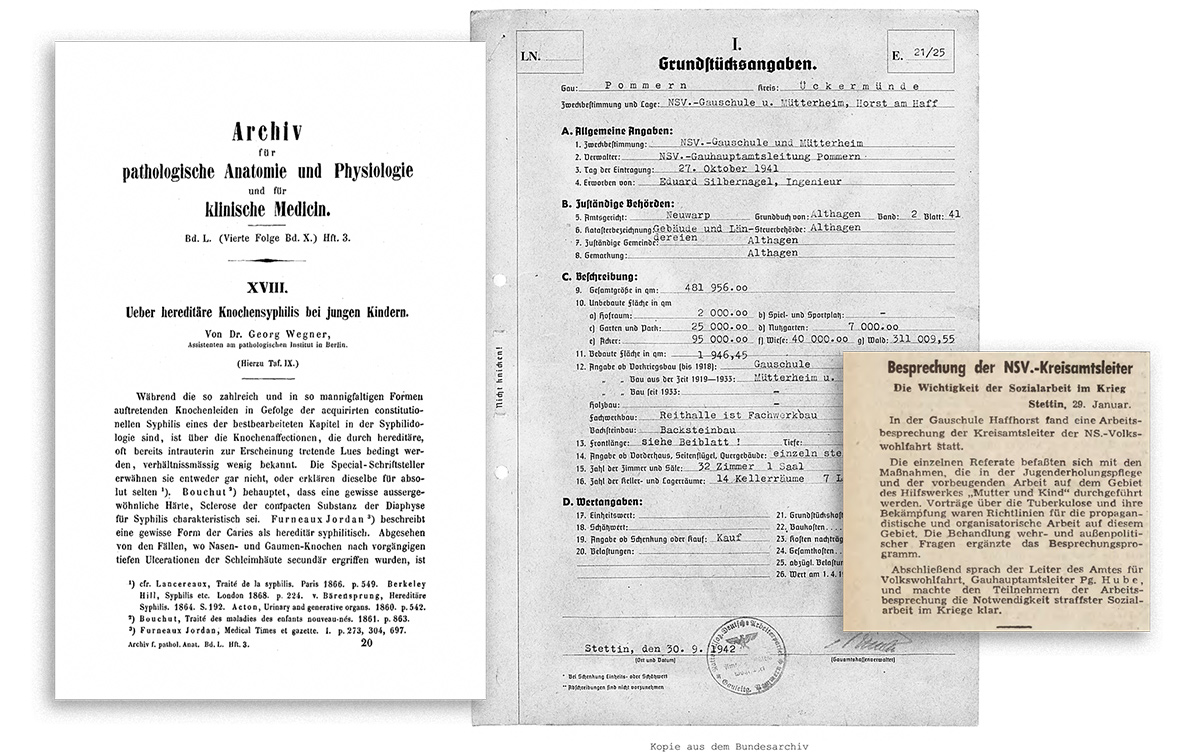 In 1923 the property was purchased by Eduard Silbernagel, who then sold it in 1941 to the National Socialist People's Welfare organization – Nationalsozialistische Volkswohlfahrt (NSV). The NSV used the palace for Gauschule (training centre for party members) and the remaining buildings for Mutterheim (shelter for mothers). The property was not damaged during World War II. Towards the end of April 1945, it was occupied by the Soviet Army. From 1945 a Border Guard Army station was located here.
From the end of the 1940s to the beginning of the 1990s the palace was used for recreational purposes, at first by the Society for the Friends of Children, and later as a summer camp for government administrators from Warsaw. In the 1990s the property was purchased by a private investor, who began to renovate the palace and the remaining buildings, but then abandoned this investment. A few years ago the palace and park were acquired by a new owner, who has recently returned them to their former glory.