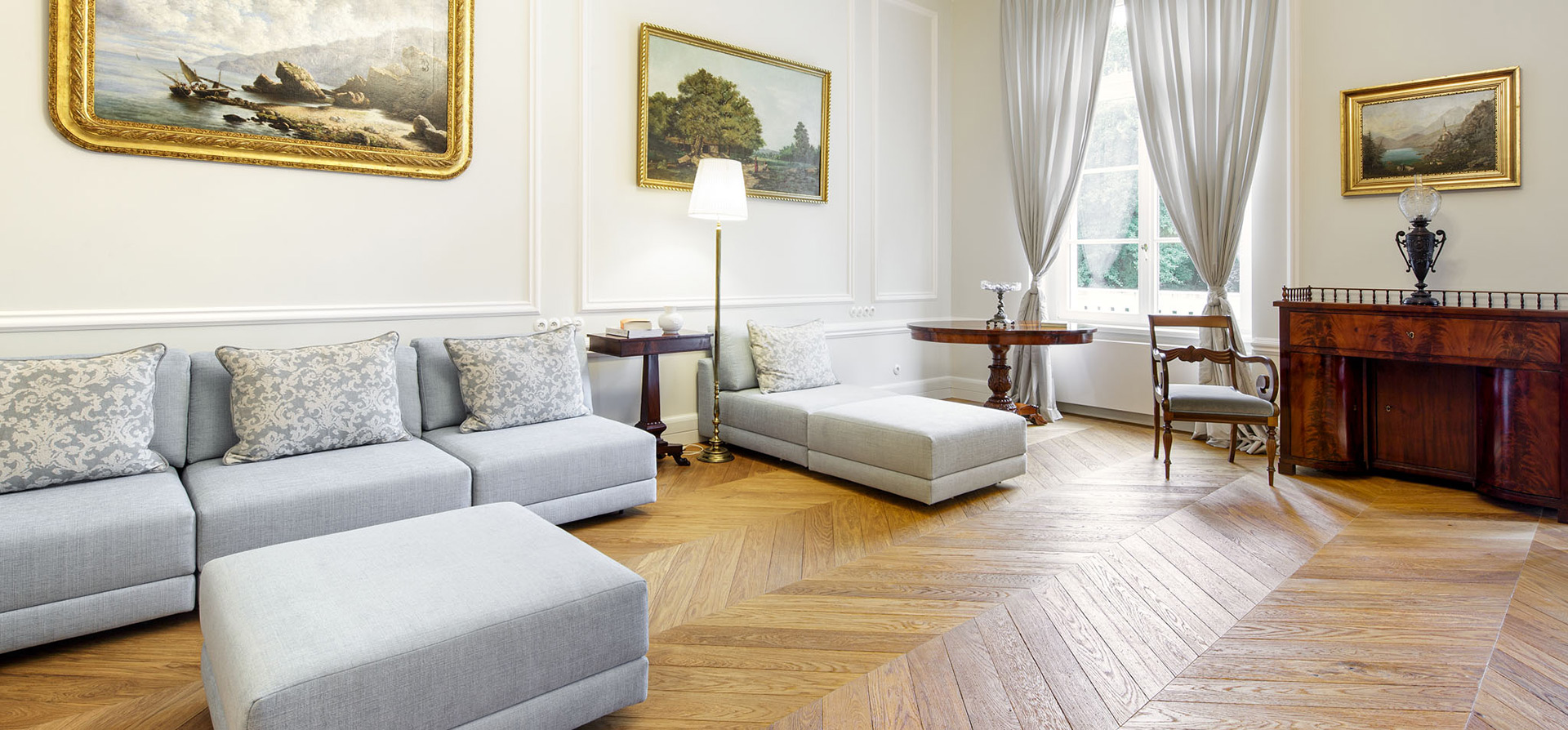 ACCOMMODATION FOR EVENT GUESTS
We offer accommodation only to the guests of the events we host, be it a wedding party or a corporate meeting. From bridal and executive suites to comfortable bedrooms, our accommodation boasts original features and is designed with complete luxury in mind. Manowce offers three stunning, sumptuous apartments and thirteen double bedrooms, accommodating up to thirty-three guests in total, or forty-two including sofa beds and extra beds in some rooms. All the rooms have large televisions and there is Wi-Fi access throughout.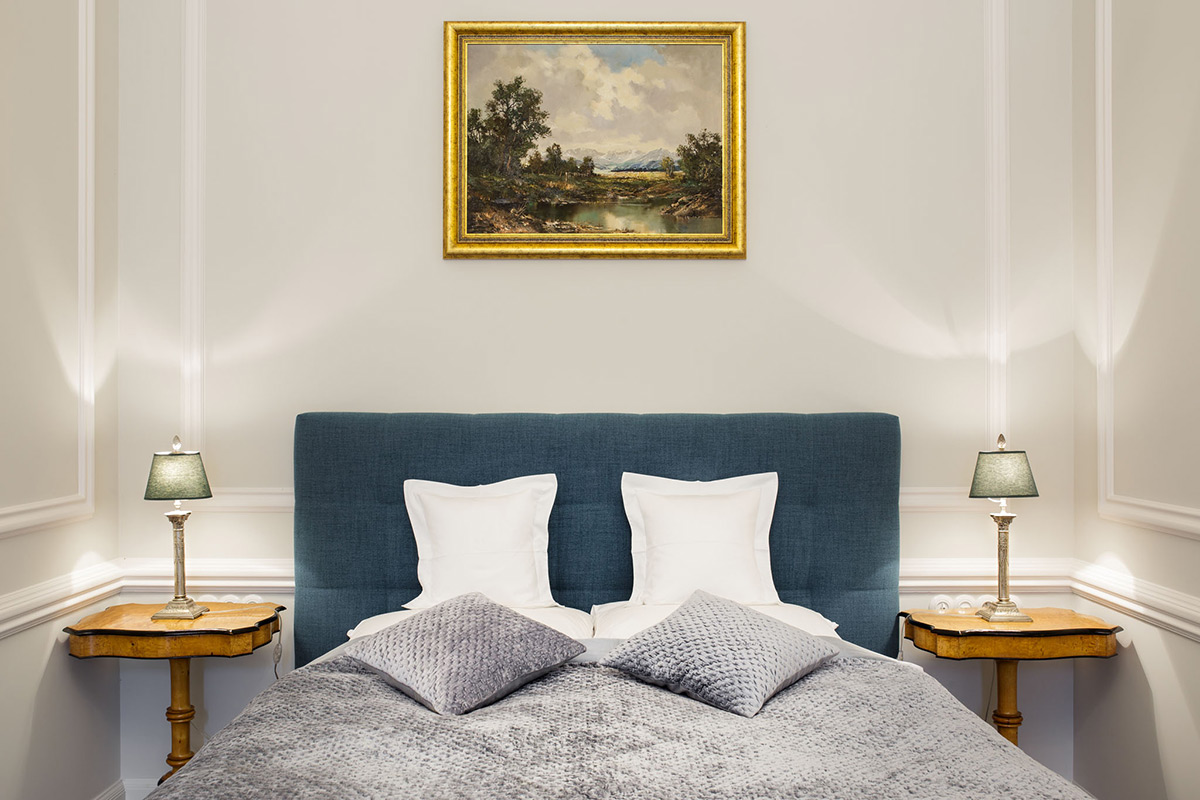 MASTER SUITE
We offer this apartment as the bridal suite and to the most prominent corporate guests. Beautifully appointed, historic and comfortable, the bedroom and the living room offer a sense of space and a touch of opulence, with a super-king-size bed, antique dressing tables and comfortable contemporary sofas. The private terrace affords beautiful garden views. All our usual amenities are here too, including an en-suite bathroom, TV, tea- and coffee-making facilities and complimentary Wi-Fi.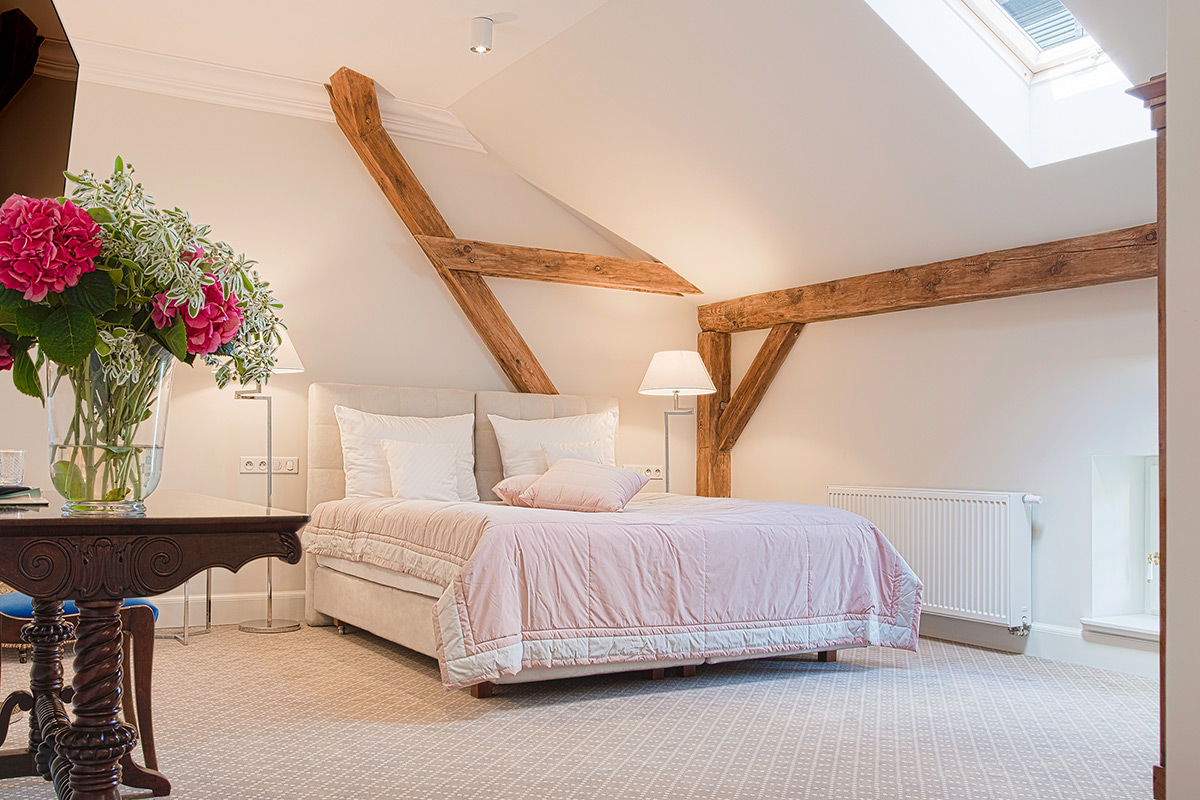 PALACE BEDROOMS
Situated on the second floor of the palace, these atmospheric double rooms are rich in modern comfort and historic period features like antique wardrobes. The super-king bed can be twinned to accommodate two colleagues from the same company. These rooms come in different shapes and sizes, but all offer a touch of luxury along with our usual amenities, including an en-suite bathroom, large television and complimentary Wi-Fi.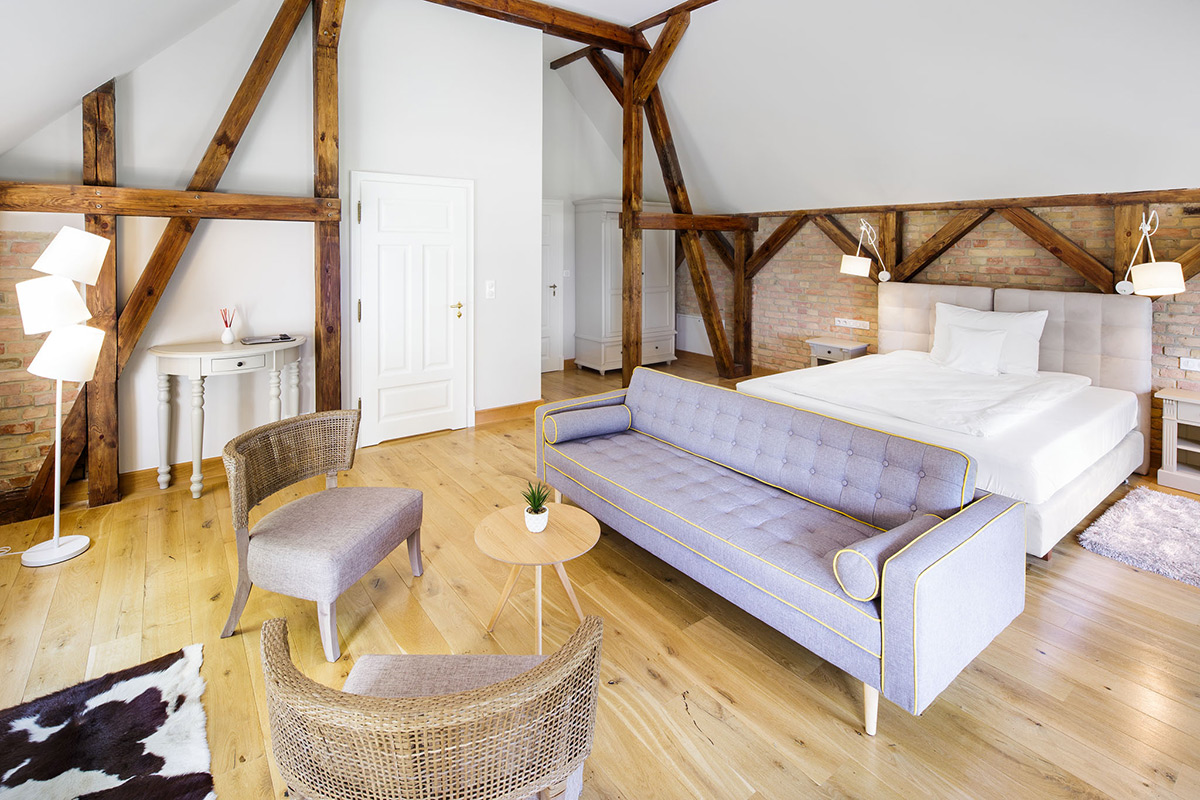 ANNEX BEDROOMS
On the first floor of the historic annex to the palace building there are seven contemporary rooms with double beds that can be twinned to accommodate two colleagues from the same company. Because part of this building was a stable, we have maintained the rustic style of the interiors. The rooms offer all the usual amenities, including TV and complimentary Wi-Fi. Some of these rooms have wonderful views to the bay, just 50 metres away.